Personal Injury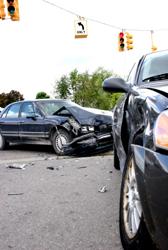 Claims for personal injuries may arise from car accidents, defective products, fall downs, or other accidents. If you have suffered a personal injury due to negligence, you may have a claim for damages. The amount of a fair damages settlement depends on the amount of damages a court or jury would likely award.
You may be entitled to:
past and future medical expenses
valuable lost time from work
costly effects of disability
painful disfigurement
loss of a normal life, and
pain and suffering (being past, present and future)
How Will You Know if it is a Fair Settlement?
Consult an attorney. The insurance company may extend an offer of settlement to you in the hopes of closing an otherwise valuable claim, sometimes before necessary additional medical treatment has been undertaken. If you have never been involved in an accident claim, or if you are not an attorney experienced in handling injury claims, you may not know whether the insurance company is negotiating in good faith. Be careful. The insurance company's claim adjuster may appear sympathetic. But remember, underlying the adjuster's friendly telephone manner is a conflict of interest: the insurance carrier is motivated to settle and close the claim for the least possible amount. Don't' battle with an insurance company without speaking to an attorney.
Contact Attorney John J. Malm
John J. Malm & Associates is an experienced personal injury law firm representing individuals and families who have suffered an injury or loss due to an accident. You may be entitled to a substantial settlement if you have been injured. Call 630-527-4177, or 312-422-6855, and speak with Attorney John J. Malm.